Nic Bertino
Not magic. Just good design.

ABOUT

I began my career as a web developer working closely with people to design software to make their lives easier. Now, I lead design teams that work within web applications, helping organizations navigate product design in complex software.

My goal is to pursue good design. The definition of good design is a moving target; it's hard to imagine good design now being good design years from now. Here is what I currently hold as good design:
Inclusive: everyone benefits from the design and its outcomes.

Technically performant: an experience is as fast as it can possibly be.

Ethical: how a design could cause harm is considered and controlled.

Measurable: the value of the design can be articulated.

Contextual: design considers the environment that it is invoked, including other users and their community.

Lightweight: attaining a goal or outcome requires as little investment as possible from a user.
WORK
Director of User Experience
AppFolio, Inc (2019-)
Director of Digital Strategy, Web Services Manager, Director of Technology/Digital Media, Webmaster, Technical Specialist
Santa Clara University (2010-2019)
Senior Web Developer
Trumpette, Inc (2008-2010)
Music Producer
Melee, xxvvoo (Forever)
Consultant, pizza maker, K-8 educator, open source contributor
Distant Past
Disco... Ball
Cover and Audio Production (2020)
Dance Machines 4 Sale
Cover and Audio Production (2020)
Melee - Disconnected
Cover Direction and Audio Production (2016)
Art by Vanessa Robak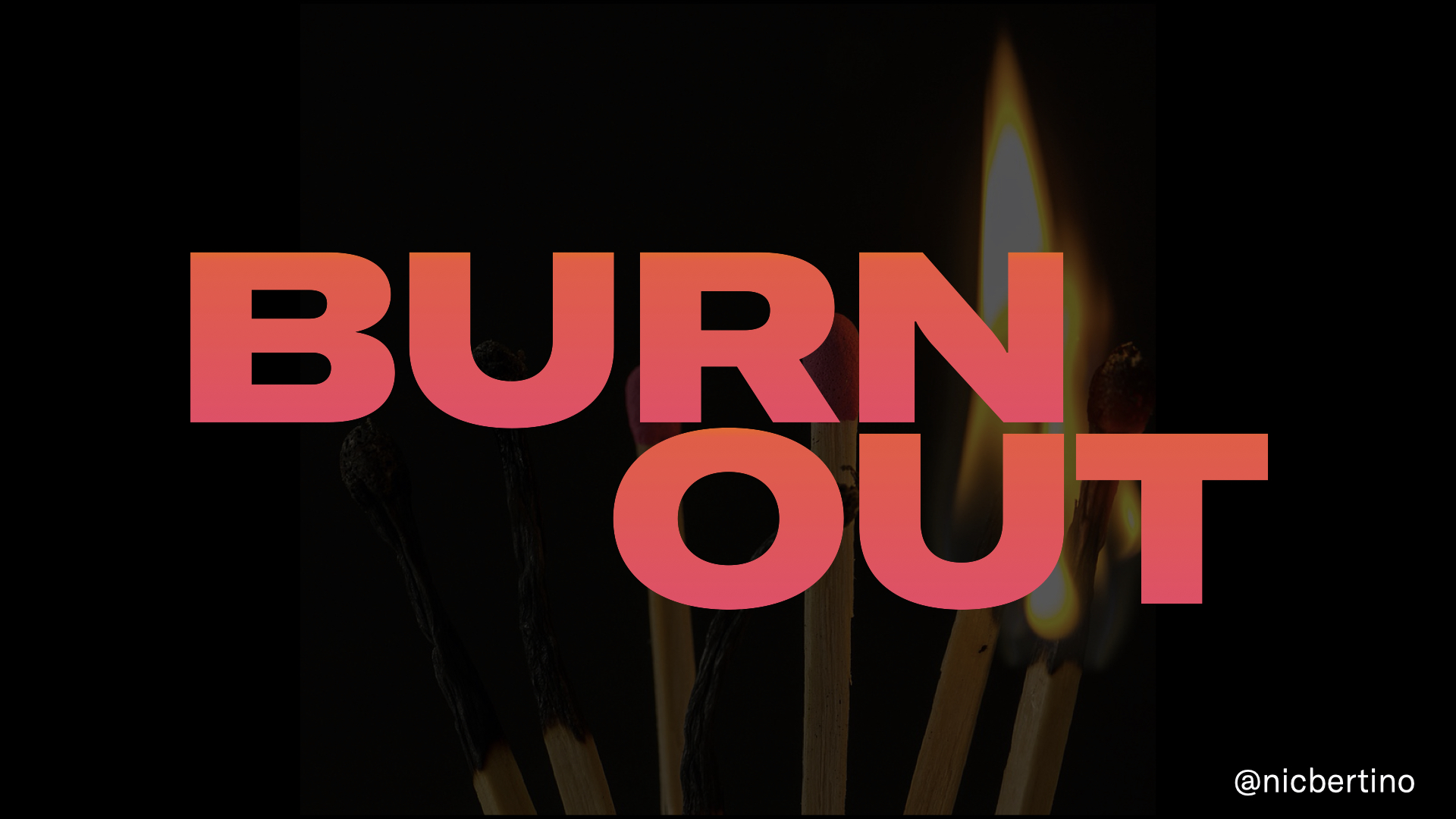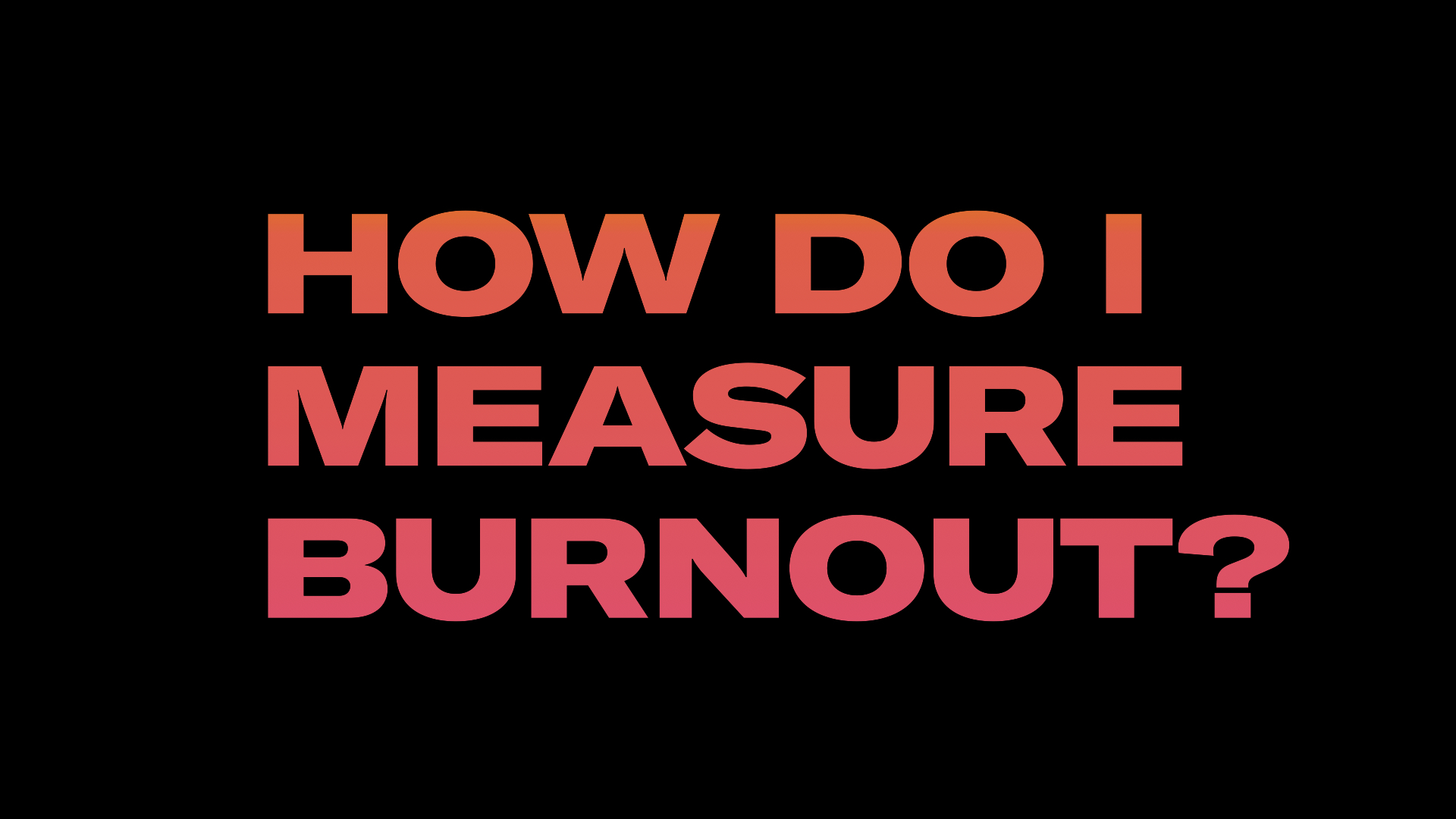 Burnout
Slide Design (2020)
Burnout (2020) is a talk focusing on how people (and people leaders) can better understand what drives burnout in life and the workplace. It takes a critical look at the drivers/resources model and adds core engagement to help people better understand how to stay happy, healthy, and engaged at work.

Your Tragic Design (2019) focuses on the weaponization of MVP and ableism in Agile development, told through the design of WordPress' Gutenberg editor.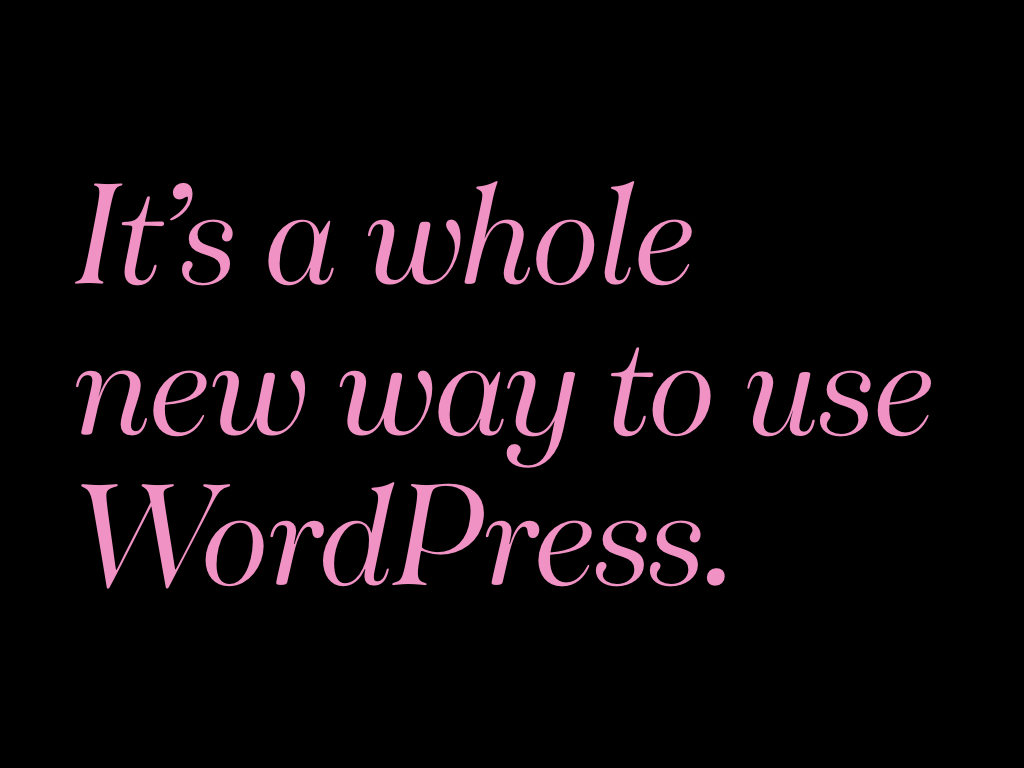 Your Tragic Design
Slide Design (2019)
Mention Engine (2013) is a WordPress plugin that created streams of similar content, tying together dynamic content with authors and organizations. It was a way of grouping similar content together for better discoverability.

Santa Clara University's
Design System
(2018) provided a definitive source for SCU's visual language on the web.
---
Nic Bertino
Not magic. Just good design.